Controltech Double Play Carbon Review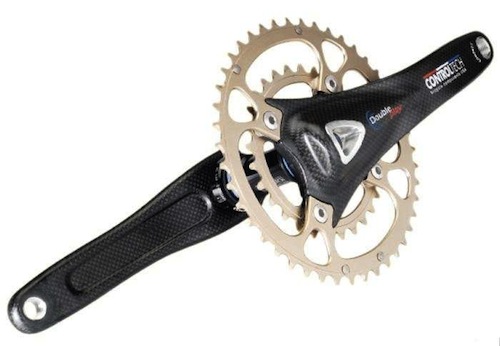 Located in the Northwest region of the United States, ControlTech is the leading American manufacturer of cycling components. Founded in 1989 they have quickly grown and developed a reputation for creating some of the best new designs in cycling components. While their development team continually research and develop new materials and manufacturing techniques to ensure that ControlTech's products are made from the best material and possess a high quality finish. This fantastic reputation has ensured that the company now distribute their original products all around the world, in particular within Europe.
One of their best products which are used by cyclists around the world is the ControlTech Double Play, which possesses a range of features unfound on any other crankset. However, it is the unique design of the Double Play which impressed our testers. ControlTech's crankset feature their new Double Play design; this pioneering component is the first of its kind which features a double ring setup. ControlTech have explained that this revolutionary design offers riders as many, if not more, usable gears as a 27 speed drivetrain and after intensive testing we agree that it does exactly as promised. This pioneering product is extremely comfortable due to the complete redesign of the crankset, rather than the modification of a triple crankset, the crankset possess a perfectly measured Q factor guaranteeing that riders can enjoy longer rides in the saddle without feeling any strain.
The ControlTech Double Play is also ultra light weighing 725g in total, making it one of the lightest crankset available to enthusiastic cyclists. The lightness of this crankset has been achieved due to its lightweight 3K full carbon fibre composition arms and spider, while the chainrings have been created using lightweight Aluminium 7075 alloy. Both of these features whilst remaining light offer an unbelievable level of rigidity that guarantees efficient power transfer between the cyclist and the road. The ControlTech Double Play is the perfect crankset choice for cross-country rides and will provide them with a durable, high performing component ideal for passionate cyclists who want to be first across the finishing line.
The tough and durable chain rings are made from Aluminium AL7075 T6 and are available in either 29-40T or 29-44T. The light and strong carbon fibre arms are available in 170mm, 172.5mm and 175mm lengths.